■ Printing example on folding screen
It is possible to print your favorite patterns and pictures on the genuine gold leaf stamping paper and Western gold leaf stamping paper used for folding screens. As an example of use, it is possible to print the following pictures or print family crests. The gorgeous gold folding screen is reflected even more brilliantly.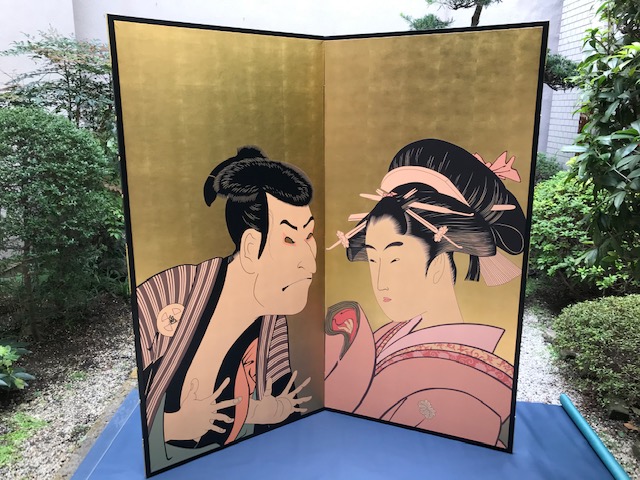 ■ Example of interior decoration of the ossuary
This is a project realized by a proposal from a customer. The exterior decoration of the ossuary is common, In many cases, there is no interior decoration.  The interior is tailored to your taste, such as crests, lotus, and moonlit nights. It is relatively inexpensive and feasible.